You

CAN

draw and paint
with Angela Birchall
Incorporating
Art by Angela Birchall
and
The Art of Stress-busting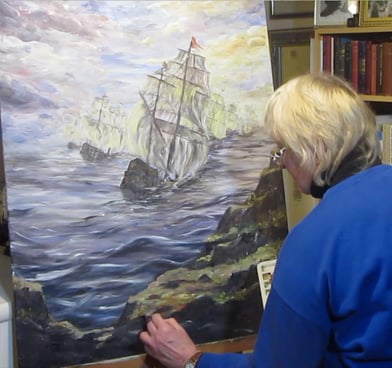 I'm both an artist and an art educator so I get the best of both worlds!
I get to draw and paint a myriad of subjects in any media that either I or my commissioner desire. Having enjoyed creating those works of art I know that when they are sold they will give years of pleasure to their new owners.
Then I also get to see all my students blossom and progress as they learn how to create their own unique works of art at the same time as they use their art to de-stress and forget about the problems of the world around them.
I was so lucky that as a teenager I got a place at art school and was taught by the most inspirational artist and teacher one could ever wish for: 46 years later, I'm still drawing and painting, and still loving it. I'm also still using his teaching methods to help my students to realise that they, too, really CAN draw and paint.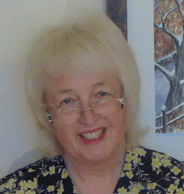 Discovering why those methods worked became my first degree dissertation topic and then a life-long interest.
In a nutshell, it is switching you from the logical, time-centred, stereotypical thinking processes of the left hemisphere of the brain across to the creative, individual, timelessness of the right hemisphere's thinking processes. In this mode, time can fly or stand still, it is as relaxing as it is stimulating, and you become so much more aware of the colours, shapes and patterns of the world around you.
I love operating in right hemisphere mode, and I love seeing students switch from left to right – you can actually see it in the marks they are making in their art work. It is fascinating!!
Prompted by the Covid closures and wanting to reach a wider audience than just face-to-face classes could allow I put my teaching techniques into a series of online programmes called "You CAN draw and paint".
I have a flagship programme "Landscape painting in acrylics" which is an incredibly detailed, highly structured programme that will take you from beginner to competent artist able to handle any form of landscape and work out in situ "en plein air".
I have also created "The Art of Stress-busting" which teaches you how to switch from the stress-filled left hemisphere onto the relaxing, rejuvenating right hemisphere of the brain.
Happily, I am now back to teaching face-to-face classes and have weekly watercolour painting classes and drawing classes in West Lancashire in north west England.
You can also book private, one-to-one or small group, tutorial sessions with me, or I can design bespoke corporate events using art to de-stress your workforce.
So, welcome to my world! Have a look around and discover how art can change your life in so many wonderful ways.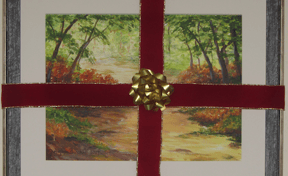 Unique gifts for
special people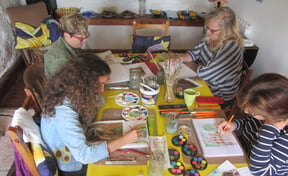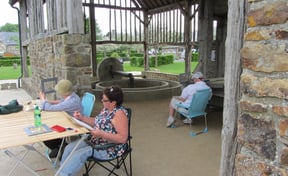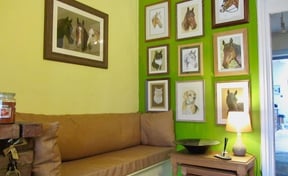 Inspirational surroundings
If Vincent Van Gogh had visited Southport on a starry night
"If Vincent had Visited Southport" is a combination of the painting that I did recently of Southport's Marine Lake at night (pictured here), plus inspiration from two of Van Gogh's famous night-time scenes – "Starry Night" and "Starry Night Over the Rhone".
I had about 3 day's notice that if any SCA members had work in the style of or influenced by Goya, Turner, Lowry or Van Gogh they could enter them into a month-long exhibition at the Bijou Cinema in Southport. It's all part of a month-long arts extravaganza organised by Southport Contemporary Arts (SCA) and, as I have now been accepted as a member of SCA, I got notification of it. I hadn't got anything in their style, although Turner has influenced some of my landscape work over the years, but as soon as I thought about it, I knew which one would work: Vincent visiting Southport on a starry night! I didn't have time to paint it and get it dry, so I turned to soft pastels on black paper. finished it with about 2 hours to spare to the close of the handing-in period and still had to get it framed! About 2.30 I arrived at The ArtHouse gallery for a hand-in that closed at 3pm! I unpacked the five that were being submitted for the
Unleash your creativity as you learn to draw and paint
Join one of my face-to-face watercolour or acrylic painting classes if you are in the Sefton and West Lancashire region.
Weekly classes in landscape painting in acrylics are held in Scarisbrick, while watercolour painting classes are held in Ormskirk.
Or get in touch to book one-to-one tutorials (online or face-to-face) or coaching sessions with me.
You CAN draw and paint's flagship programme is 'Painting landscapes in acrylics'.
It is an incredibly detailed, carefully structured online programme to take you from beginner or intermediate to a confident and highly competent artist able to depict any landscape and to work on your own painting in situ 'en plein air'.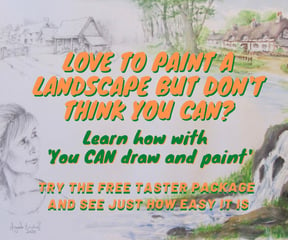 Discover you CAN achieve positive mental health with
The Art of Stress-busting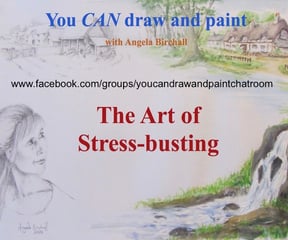 Try the FREE taster package
Art is one of the finest stress-busters because when we draw or paint we can switch off the stresses of everyday life and switch over to a relaxing, rejuvenating, creative reverie.
'The Art of Stress-busting' is designed to help you make that switch any time you need some creative relaxation. It is a fabulous 'pick-and-mix' selection of online sessions offered on a small monthly subscription basis so you can choose from watercolours, acrylics, soft pastel or oil pastel, however and whenever the inspiration takes you.
There is also a bespoke corporate version delivered on company premises to inspire creativity, teamwork and new ways to look for solutions.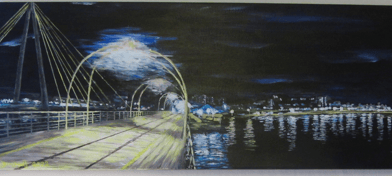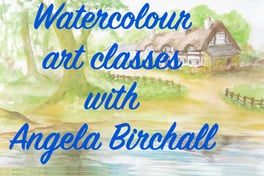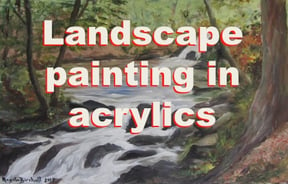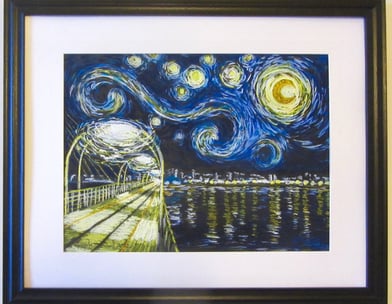 exhibition of SCA members' work at The ArtHouse itself and the one for the Bijou Cinema exhibition. The five for the ArtHouse gallery included the night scene of the Marine Lake that had inspired the Van Gogh-style picture; the organiser loved them and immediately said that it must go over to the cinema as well because the two should be hung together.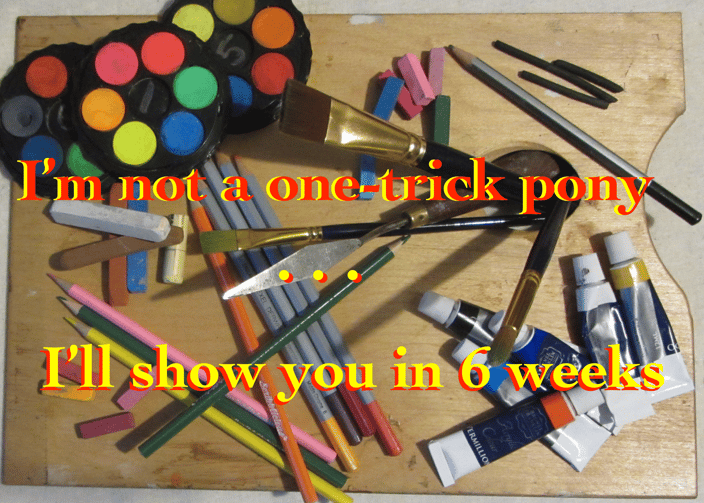 Exhibition at Bijou Cinema continues throughout July