You

CAN

draw and paint
with Angela Birchall
Incorporating
Art by Angela Birchall
and
The Art of Stress-busting
Email:
youcandrawandpaint@gmail.com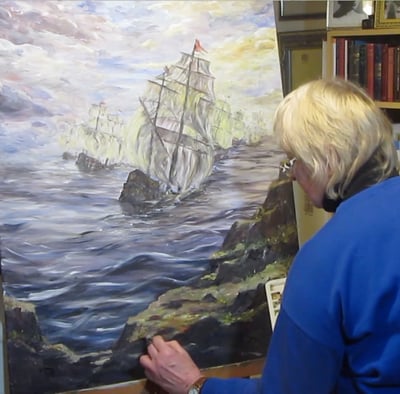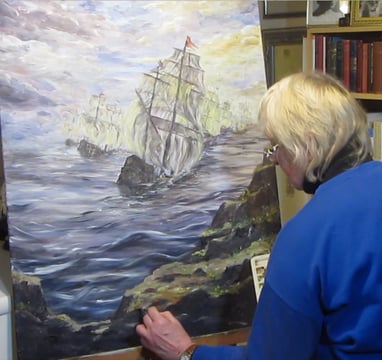 I'm both an artist and an art educator so I get the best of both worlds!
I get to draw and paint a myriad of subjects in any media that either I or my commissioner desire. Having enjoyed creating those works of art I know that when they are sold they will give years of pleasure to their new owners.
Then I also get to see all my students blossom and progress as they learn how to create their own unique works of art at the same time as they use their art to de-stress and forget about the problems of the world around them.
I was so lucky that as a teenager I got a place at art school and was taught by the most inspirational artist and teacher one could ever wish for: 46 years later, I'm still drawing and painting, and still loving it. I'm also still using his teaching methods to help my students to realise that they, too, really CAN draw and paint.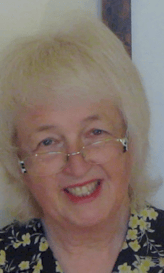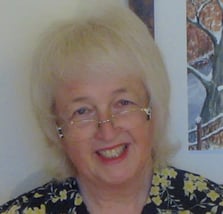 Discovering why those methods worked became my first degree dissertation topic and then a life-long interest.
In a nutshell, it is switching you from the logical, time-centred, stereotypical thinking processes of the left hemisphere of the brain across to the creative, individual, timelessness of the right hemisphere's thinking processes. In this mode, time can fly or stand still, it is as relaxing as it is stimulating, and you become so much more aware of the colours, shapes and patterns of the world around you.
I love operating in right hemisphere mode, and I love seeing students switch from left to right – you can actually see it in the marks they are making in their art work. It is fascinating!!
Prompted by the Covid closures and wanting to reach a wider audience than just face-to-face classes could allow I put my teaching techniques into a series of online lessons: "The Art of Stress-busting".
This teaches you how to switch from the stress-filled left hemisphere onto the relaxing, rejuvenating right hemisphere of the brain.
Happily, I am now back to teaching face-to-face classes and have weekly watercolour painting classes and drawing classes in West Lancashire in north west England.
You can also book private, one-to-one or small group, tutorial sessions with me, or I can design bespoke corporate events using art to de-stress your workforce.
So, welcome to my world! Have a look around and discover how art can change your life in so many wonderful ways.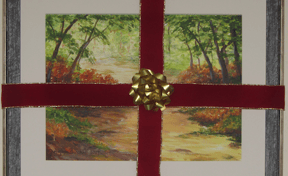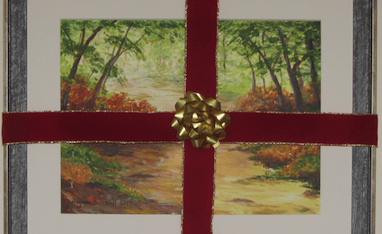 Unique gifts for
special people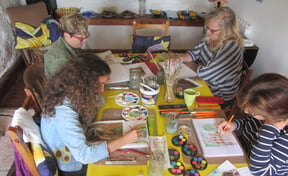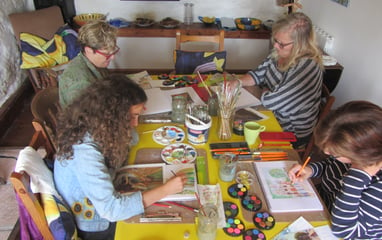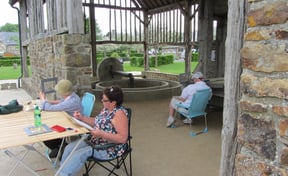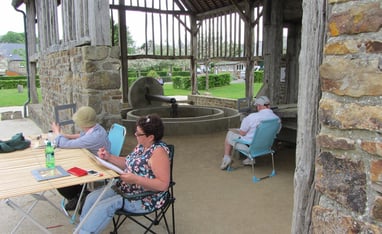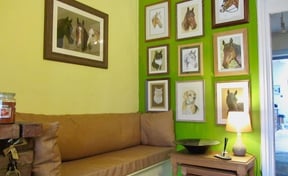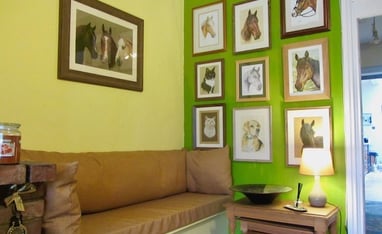 Inspirational surroundings
Unleash your creativity as you learn to draw and paint
Join one of my face-to-face art classes if you are in the Sefton and West Lancashire region.
Weekly painting classes in watercolour are held in Ormskirk. These are ideal for beginners and returners as they are taught classes where you follow me step by step.
Meanwhile, for more experienced artists there is a tutored group each week in Scarisbrick where you work on your individual choice of project with me on hand to provide advice, guidance and teaching to help you achieve your art goals.
If you can't get to a class and would like to book one-to-one tutorials or coaching sessions with me online, then simply get in touch via the form at the bottom of the page.
Discover how art CAN relieve stress in the workplace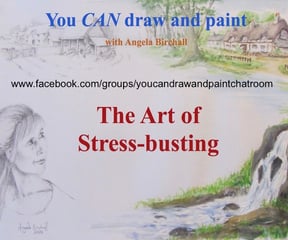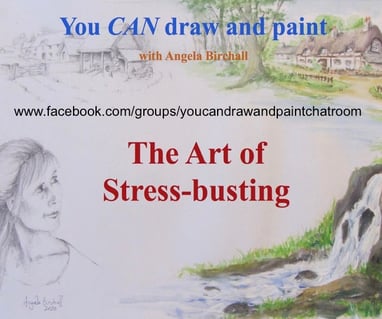 Fun exercises enable participants to leave behind the stresses of thinking and working in the left hemisphere of the brain and access the creative, blue-sky, big-picture thinking processes of the right hemisphere.
Working in this changed perspective offers new and creative ways to look for solutions to problems, patterns or issues in working situations.
Contact me via the message block below to find out more about how 'The Art of Stress-busting' could help your workforce.
Art can help busy, stressed workforces come together to look for new ways to solve problems as well as find relaxation and build teamwork!
Ask any artist and they will tell you that art is one of the finest stress-busters because when we draw or paint we can switch off the stresses of everyday life and switch over to a relaxing, rejuvenating, creative reverie. 'The Art of Stress-busting' takes that switch over into a workplace setting designing bespoke corporate events to inspire creativity, problem-solving and teamwork.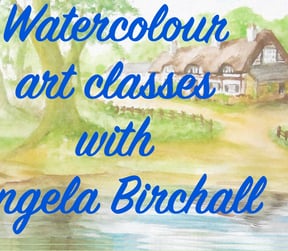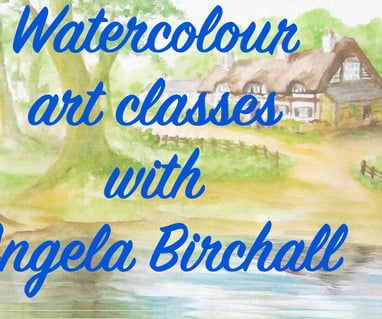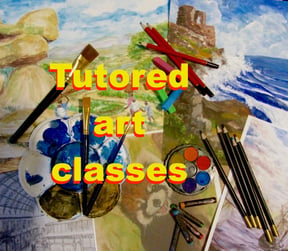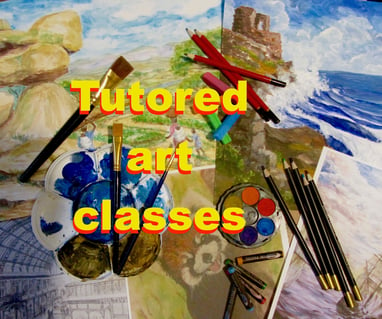 With this year's Eurovision taking place a few miles down the road from where I live and from where the big regional annual art exhibition, the Sefton Open, was taking place just a few weeks before the musical extravaganza. I just couldn't pass up the opportunity of creating a canvas in tribute to the Eurovision and to submit it as one of my entries to this year's Sefton Open.
There's a fascinating story about how the picture came into being and how I chose to represent and symbolise the event by the various elements, colours and textures used in the painting. I will be putting the full story into a blog post.
"Eurovision 2023 Comes to Liverpool" is one of two entries that I have in the Southport Palette Club section of this year's Sefton Open. The second one is like chalk and cheese to the Eurovision painting: it's the soft, muted colours of the pastel drawing "Walking in Kew Woods" featuring a selection of pine cone, leaves, and mosses collected while walking the dogs in the woods.
Liverpool hosting Eurovision 2023 is in my Sefton Open exhibition quartet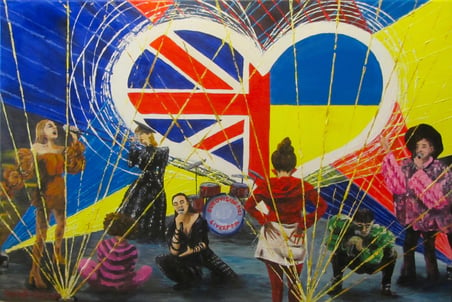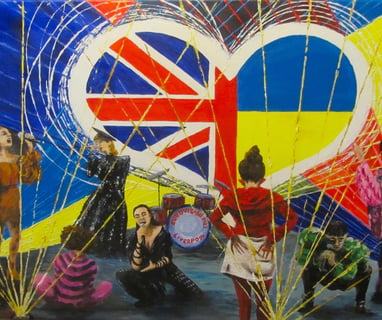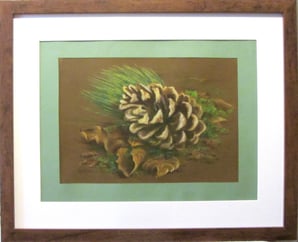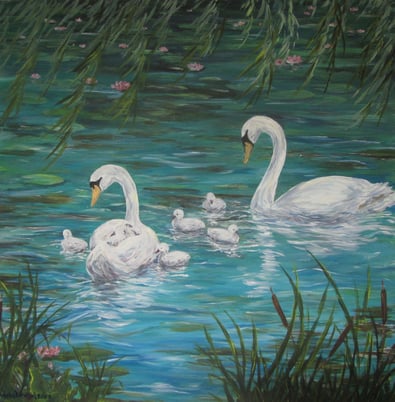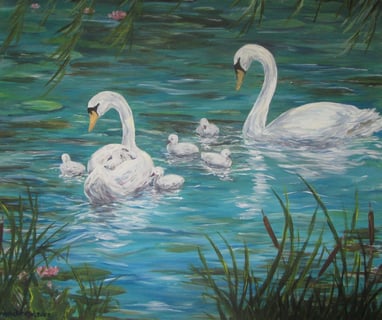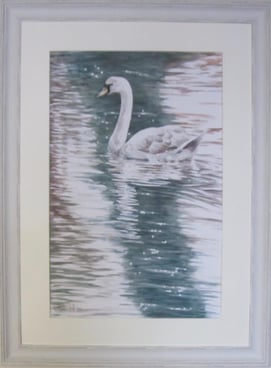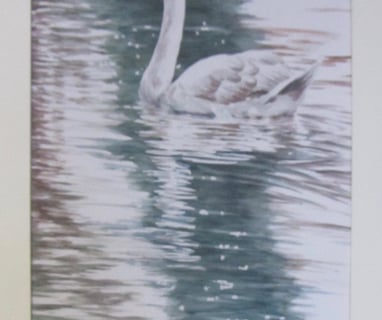 "Eurovision 2023 Comes to Liverpool", "My Obliging Cygnet", "Swan Family" and "Walk in Kew Woods."
The two other paintings that make up my Sefton Open quartet are in the Southport Contemporary Arts section whose works are displayed in the Landing galleries. That means that as you walk up the grand main staircase at The Atkinson and turn the corner one of the first paintings to greet you is the large square canvas of the "Swan Family".
Not far away in the same section is "My Obliging Cygnet" whose story I have recounted in stages as I charted his progress from masked-out drawing to finished framed painting.
The Sefton Open exhibition with no fewer than 672 items on display runs until Saturday May 13. As usual the vast majority of the works are for sale and The Atkinson runs the 'Own Art' scheme where you can buy artworks priced between £100 and £2,500 on an interest-free 10-monthly payment option.